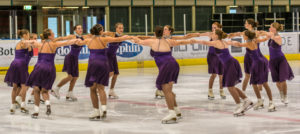 Welcome to the website of KNSB Zuid – the regional section of the Royal Dutch Skating Federation that represents the interests of all skaters and skating associations in the south of the Netherlands, covering the provinces of North-Brabant, Limburg, and Zeeland.
KNSB Zuid covers all skating disciplines on ice and on wheels except Hockey. This includes Speed skating, Figure skating, Short track, Marathon skating, Inline skating and Recreational skating.
Learning to skate
If you would like to learn to skate, there are many options – depending on your age and your interests in specific disciplines. Both for children and for adults, most of our local associations offer lessons for beginners. Often, the first lesson is for free, so you can give it a try before becoming a member. Just contact one of the associations in your area or ask us for support.
Tracks & Clubs
Whether you are an experienced skater or completely new, the best way to get started is to find and contact one or more of our 50 associations that are located in your area. The list is split into three sections: speed skating / short track / marathon / inline first, figure skating second, and recreational skating third, while the sections itself are ordered by province and city. If you need support, do not hesitate to contact us directly. We also offer an overview of the Ice Rinks we use, the Inline Tracks that we have in our area, and the Natural Ice Rinks.
Calendar
We have one overall Calendar with all competitions and races on all locations and for all disciplines. On the calendar, you will find links to more info per race, including registration and results. This calendar does not include regular training sessions.
More Info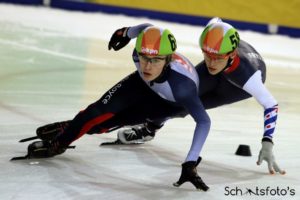 For more information on Ice Skating (speed skating, figure skating, short track, marathon) or on Inline Skating (track, marathon, recreational), or more specifically regarding competitions, training sessions, locations, memberships, fees, and so on, please contact us via our contact form below.
Contact Us
For all your questions or comments, please use our contact form below. Your message will be forwarded to the correct team or person within our organisation, and you will hear back from us soon.
Other contact info
Postal address: Bijsterveldenlaan 248 — 5045 ZS Tilburg
Bank account: NL44 ABNA 052 463 8721 — KNSB Gewest Noord-Brabant/Limburg/Zeeland